Mount Vernon, NY – The Boys & Girls Club of Mount Vernon announced the appointment of six new members to its Board of Directors. Joining the Board effective immediately are Lucy Amicucci, Jordan Brooks, Jennifer Hippolyte-Thomas, Luciana Miranda, Rhonda Sealey,  and Todd Wood.
"These new board members are truly outstanding leaders who will provide invaluable perspectives and support for our plans to grow our Club." said Rob Potack, Board President, Boys & Girls Club of Mount Vernon and CEO, Unitex.  We look forward to working with them as we guide the Club forward and help build Great Futures for our youth here in Mt. Vernon."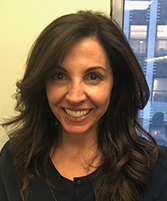 Lucy Amicucci is a Community Investment Officer with Union County Savings Bank. Lucy leads activities of the bank's charitable foundation as well as community/business development, marketing and community reinvestment act. She is an experienced charitable foundation and philanthropic director with expertise in community revitalization, marketing and corporate social responsibility. Most recently Amicucci was the Director of Sterling National Bank's Charitable Foundation. Prior to Sterling, she was a Major Gifts Officer for Covenant House International and the Director of Grants for The Edward and Dorothy Perkin's Foundation. Amicucci currently serves on the board of directors for the Pediatric Cancer Foundation in White Plains and on the advisory board for Big Brothers Big Sisters in New York City. She earned her bachelor's degree in Marketing and a minor in Computer Science from Iona College.
---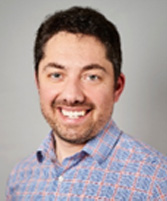 Jordan Brooks is Executive Vice President of Castoleum Corp., a manufacturing company whose offices and factory are located in Mt. Vernon. Brooks is a fourth-generation family member at Castoleum, which has operated out of Mt. Vernon since 1989. Prior to joining Castoleum, Brooks was a partner at a White Plains law firm. Before joining the Board of the BGCMV, he served for several years on the Board of the Boys & Girls Club of Northern Westchester.
---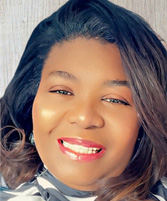 Jennifer Hippolyte-Thomas is an Education Management Consultant. With years of experience in leadership positions in top-tier schools, her focus is on independent educational institutions. She works in many capacities among trustees, faculty, parents, students, alumni, admissions and development offices, including strategic planning and leadership selection, has led fundraising efforts and assisted with successful capital campaigns, and works on researching and investing in start-ups. Jennifer serves on boards that promote the welfare and success of children. She has been successful at raising significant capital for political and educational affairs in Haiti, education, theater programs, and nonprofits. Hippolyte-Thomas is a resident of Mount Vernon.
---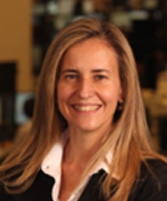 Luciana Miranda is a Managing Director at Bank of America. As the Global Head of Strategic Initiatives for Futures & Options and OTC Clearing, she is responsible for driving the growth of the platform and increasing the awareness of current and prospective clients on the full depth and breadth of the bank's offering. Luciana joined the firm in 2013, after spending six years at Deutsche Bank where she held several positions, most recently as Head of Americas Clearing & Execution Services. Prior to joining Deutsche Bank, Miranda worked at Goldman Sachs for 14 years in a variety of roles, including Managing Director in Emerging Markets Sales. She has held board position at Educando / World Education Fund, which focuses on empowering education in Latin America, and volunteers for Safe Passage, an organization that provides legal assistance to immigrant children.  Miranda recently served as a member of the board of trustees of Berkshire School and volunteers at the Middlebury College Parents' Committee. She holds a Bachelor of Science in Business Administration from Fundação Getulio Vargas in Brazil and a Master of Business Administration with a concentration in finance from London Business School, UK.
---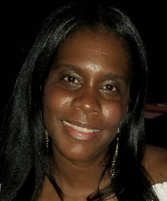 Rhonda Sealey, LMSW is currently employed with NYC Children's Services as a Borough Manager. She received both her Bachelor's Degree and Master's Degree in Social Work from Hunter College. She is also a licensed Notary Public in NYS, a Consultant and Therapist maintaining a small private practice in Mount Vernon, NY.  Most of her career has been spent working with children and families – including directing Senior Citizen Centers and Settlement Houses as well as Scouting Programs and overseeing a Supportive Housing Program for persons living with HIV/AIDS.
---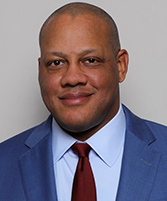 Todd Wood is a Vice President at  Bernstein Private Wealth Management. Wood assists endowments & foundations as well as businesses and multigenerational families invest with purpose at Bernstein. Wood has over 25 years of Wall St experience. Todd headed up origination with Sustainability Partners. Sustainability Partners is an impact investor focusing on social infrastructure. Prior firms included J.P. Morgan, Hambrecht & Quist, Cramer Rosenthal McGlynn and Tudor Pickering and Holt where he held various roles in sales, trading and business development. Wood holds advisor and board positions with CEO Action for Racial equity and The Evans Scholars Foundation. He is a graduate of Boston College.
---
"By joining our Board, these distinguished professionals underscore our commitment to the youth of Mount Vernon" said Mel Campos, Chief Executive Officer, Boys & Girls Club of Mount Vernon.  "I am very excited to begin working with them to help us offer opportunities for our club members to realize their full potential as students and contributing members of society."
For more information about the Boys & Girls Club of Mount Vernon Board of Directors, visit bgcmvny.org/board-of-directors/.
About Boys & Girls Club of Mount Vernon
The Boys & Girls Club of Mount Vernon offers after school programs in STEM, arts, and other education and career development support, and recreational activities for over 1,400 youth in the Mt. Vernon community, to help them learn and grow in a safe, fun, educational environment. Every day, their dedicated, highly trained staff and volunteers serve youth members with a wide variety of engaging, interactive activities and programs, to help them improve their self- esteem, develop positive values, and achieve their highest potential in academic success. Their mission is to develop today's youth into tomorrow's leaders. For more information, contact Mel Campos, Chief Executive Officer, at Tel 914 668-9580 mcampos@bgcmvny.org or visit bgcmvny.org.