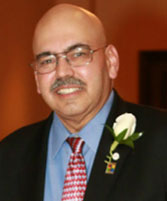 Mel Campos serves as Chief Executive Officer of the Boys & Girls Club of Mount Vernon. He took over the task of running the Club in February of 2013. He is a lifetime Boys & Girls Club Advocate. Under his leadership, average daily attendance has increased from 80 to 105, the budget has increased from $550,000 to more than $900,000, and the board has added nine new members. Mel has also developed new partnerships and collaborations with community stakeholders and brought in several new programs including the nationally recognized STEM (Science, Technology, Engineering, & Math) Program.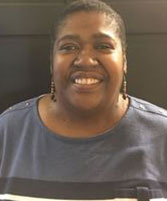 Karen Erica Cole recently joined the Boys and Girls Club of Mount Vernon as an Education Assistant.  She cherishes her role in providing academic and healthy lifestyle guidance to the club's members.  Karen has held several positions in the non profit arena over the last 25 years as both an administrator and consultant.  She specialized in human resources, training, staff and volunteer development.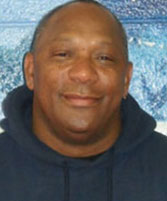 Joe Johnson runs the gym at the Boys & Girls Club of Mount Vernon.  He is creative and a strong role model for the youth and staff.  Joe enjoys creative ways to engage the youth to learn while having fun.  He believes it is important for adults to give back to youth to teach them about making positive life choices.
Joe's greatest joy is helping kids and teens stay physically fit in a safe environment, while keeping their minds off of the temptation of the streets.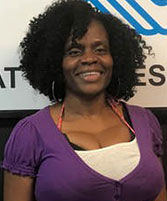 DonnaMarie McKenzie is a single mother of four beautiful children who she respects and adores.  She is a very strong independent woman who tries to steer her children in the right way; therefore, she does her best in trying by being the example for them.
 
She has volunteered at the Boys & Girls Club of Mount Vernon for approximately six months and was recently employed as the Front Desk Coordinator.  "I am very delightful to be a part of the Boys & Girls team and I hope to be a support in any way I can with the children in our community or those who come through our doors."  DonnaMarie has worked with children for many years as an Assistant Teacher and as a Head Junior Teacher in her church.  She has also worked as a Childcare Provider.  "I believe that we can accomplish our goals to empower children to be better citizens of tomorrow and letting them understand that their environment does not depict who they are.  I am honored to work with the Boys & Girls Club of Mount Vernon to assist with the fundamental goal of why this Club exist."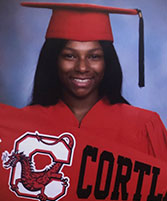 Club Alumnus Jasmine Pierce is a 2020 graduate of SUNY Cortland, where she earned her degree in Early Childhood Education. She started coming to the Club as a member at the age of 8 years old and continued every year for 14 years.
Jasmine started working at BGCMV since she was 15 and volunteered starting at age 13. She plans to begin student teaching in Manhattan this fall. Jasmine also plans to continue her studies and pursue her  master's degree in Special Education. Her career goals are to become a principal and eventually start her own Charter School.
"I am very thankful to the Club for teaching me the values of being mature, and flexible, and also to show respect, demonstrate leadership, and improve my ability to multi-task. I also learned to further appreciate diversity, as I will exposed to working and playing with others. "
Her advice to youth:
Love yourself – we are all beautiful!
Don't be afraid to try new things!
Go outside your comfort zone.
Treat Everyone with respect.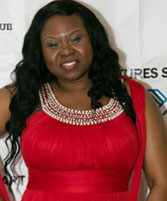 As a young girl growing up in St Thomas Virgin Islands, Halima Penny was always curious and adventurous, wondering what the world had in store for her.  Her first employment was at Pine Peace Market at the age of eleven.  After completing High School, her second job was a Customer Service Representative at the prestigious Ritz Carlton Hotel in St. Thomas.  Little did she know that the training she received at the Ritz Carlton and Pine Peace Market would serve her well in her career.  Knowing that the world had more to offer than she experienced in St. Thomas, Halima transferred to a Ritz Carlton in Pentagon City, Arlington VA.  After one year, Halima decided to move to New York to see what the big city had to offer while she continued her education.  Halima's decision to move to New York was triggered by a desire to earn a college degree, and she enrolled at Monroe College and worked a full time job at the Bank of New York, and raising her three young children as a single mother. She earned her Bachelors degree, and Master's Degree in Education from Capella University.
 
Halima's break came when she interviewed at the Boys & Girls Club of Mount Vernon as a volunteer.  She was accepted as a volunteer and very quickly became an asset to the Organization.  In September of 2013, she was hired as a part time Front Desk Operator.  She then became the Club's first Teen Coordinator. As Teen Coordinator she introduced the teens to Culture and Art while emphasizing the importance and value of education. In January 2015, Halima was hired as the Club's first Outcome Measurement Specialist.  She also coordinated the Club's Youth of the Year Program and the Boys & Girls Club National Youth Outcome Initiative.  She has since been promoted to Director of Outcome Measurement.  You can say that Halima Penny is the Club's Ombudsman!  Asked about her work with the youth, Halima responded, "Working with young people is rewarding yet challenging. I am blessed to have the opportunity to work closely with our youth. I love seeing them develop into mature, polished, disciplined, and respectable young adults. When I see a young person transition successfully from High School to College it gives me a sense of accomplishment and also makes me feel that the Boys & Girls Club is doing something great."  Halima's journey is evolving; the end of the story is yet to be written.  But for now, she is enjoying working with young people and making a difference in young lives.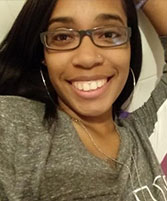 Ariel graduated from Dutchess Community College in May 2018, with an Associates Degree in Humanities & Science, and is currently enrolled in Iona College as a Speech Communications major. She has been very active in her community, including Girls Scouts. She  began working with the Mt. Vernon Youth Bureau at Mt.Vernon Daycare center, where she  worked with 1 & 2 year olds. Ariel has danced with Revelators, and loves to work with kids and currently works in administration for the Revelators. She is currently education assistant for the Boys & Girls Club of Mt. Vernon After School Program.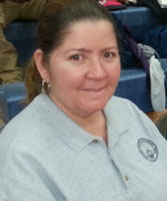 Marisol Torres
Weekend Assistant

Marisol Torres is a single mother of three children, and has lived in Mt. Vernon for over 20 years in Mount Vernon.  MS Torres joined the staff at the Boys & Girls Club in 2014.  In addition to working at the Club, she is employed by the Mount Vernon City School District at AB Davis Middle School.  She gets great pleasure in seeing young people excel.  She is impressed with how well beloved the children are at the Club.  "The children are more disciplined and show more respect."  Ms. Torres likes working at the Club because she feels welcome and feels a sense of family between the staff and the children. She was born and raised in Ponce, Puerto Rico.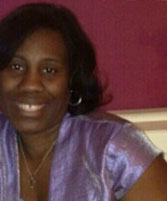 Sharon Young has been employed with the Mount Vernon City School District since 2010. While employed by the special education department she began her new quest in 2017 working in the kindergarten autism cohort.
Sharon began her journey with the Boys & Girls Club of Mount Vernon as the education assistant in 2014. She was promoted to the Director of Education in 2016. Her responsibilities include, but are not limited to running the STEM, Torch, and education program where managing her team to ensure everything operates in a smooth an orderly manner is imperatively important.
Sharon has always enjoyed being in the company of children. She has been working with children in the community for over ten years.
Earlier in her career, Sharon was employed with Home School Connections at Allen Memorial Church for over ten years at different capacities, including Head teacher, Assistant Camp Director, and Camp Director. Sharon shared her passion for crocheting to teach teach students about her craft.She also enjoyed being the dance choreographer and putting on shows for the parents.
Sharon loves to travel with family and friends, going to church, and spending time with her family.
Sharon considers herself to be a positive role model for children. "I hope to be able to save as many children as she can that cross my path." After 20 years servicing children and youth, she still finds pleasure reaching one child at a time.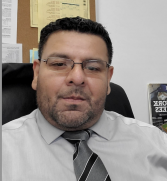 Edwin Lopez has joined our staff as Director of Safety and Security, and he has immediately become a mentor and a role model for the children and young adults at the Club. He conducts our Club's Passport to Manhood sessions for young members every week, and takes great pride in his ability to have a positive influence on them.
Edwin has also built outstanding relations with local law enforcement. Prior to joining the club, Edwin has held different security positions for over 20 years, including as Patrol Supervisor at the New York Botanical Garden and as Field Supervisor for Winfield security company in NYC.