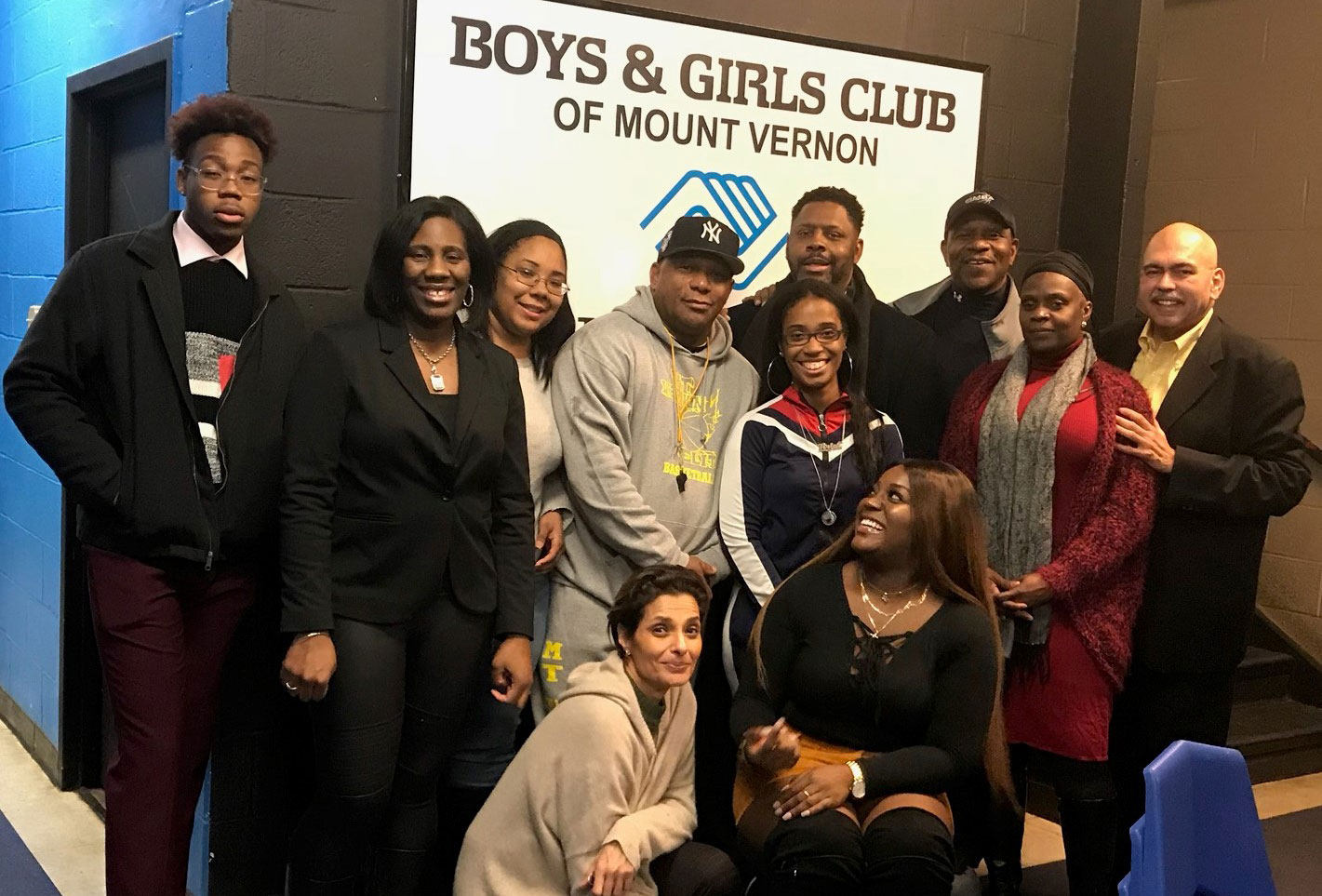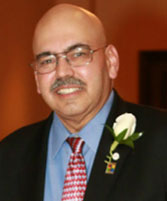 Mel Campos serves as Chief Professional Officer of the Boys & Girls Club of Mount Vernon.  He took over the task of running the Club in February of 2013.  He is a lifetime Boys & Girls Club Advocate. Under his leadership, average daily attendance has increased from 80 to 105, the budget has increased from $550,000 to more than $900,000, and the board has added nine new members. Mel has also developed new partnerships and collaborations with community stakeholders and brought in several new programs including the nationally recognized STEM (Science, Technology, Engineering, & Math) Program. 
Mel first attended the Pathways for Youth Boys Club in the Bronx in 1968.  In 1974, he attended the Kips Bay Boys Club also in the Bronx.  He credits his Club experience with teaching him about responsibility, respect, winning, and most importantly, losing.  
Mel began his professional career with the Boys & Girls Club Movement as Associate Executive Director of the Crime Prevention Association Boys & Girls Club in Philadelphia.  He then became Executive Director of the Boys & Girls Club of Albany where he helped increase the budget from 462K to 1.2M.  After five years, Mel was asked to lead the Variety Boys & Girls Club of Queens—one of the most diverse Clubs in the country.  Under his leadership membership increased by 30%.  In 2004, the Boys & Girls Clubs of America asked Mel to join the National Staff as a Regional Service Director serving more than 30 Clubs in New York and New Jersey.  
Prior to his work with Boys & Girls Clubs, Mel held leadership positions with the Bank of New York, the City Volunteer Corps, the Albany Service Corps, the New York National Guard Challenge Program, Public Private Ventures, and the 1996 Olympic Games in Atlanta.
A graduate of Manhattanville College, Mel is married to Barbara Allen Campos and has three children, Adam, Lorin, and Brian.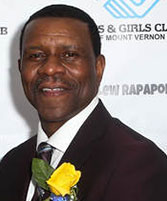 Lowes Moore has served as the Executive Director of Development of the Boys & Girls Club of Mount Vernon since 2013. He is responsible for the "life line" of the club for resource development, building and maintaining community relationships to help grow the Club family.
As a product of a single parent home, his mother enrolled him as a member of the Club at 11 years old, and that act not only changed his life, but the lives of his entire family. In 1992 he received a call from his long-time mentor and Club Unit Director, asking him if he would return home. In the midst of a promising basketball coaching career, he made the best decision of his life, to help save an organization that saved his life.
Lowes was born in Plymouth, N.C. and raised in Mount Vernon, N.Y. He graduated from Mount Vernon High School in 1976 and earned his college degree from West Virginia University in 1980.  After earning Basketball All-American Honorable Mention in his sophomore and junior years and All-American Honors in his senior year, he was drafted by the New Jersey Nets. He played three years in the NBA with the Nets, Cleveland Cavaliers and San Diego (Los Angeles) Clippers. He also spent five years in the Continental Basketball Association on two championship teams with the Albany Patroons.  He was coached by the legendary Phil Jackson.  He has coached basketball on the high school, college and professional levels. Lowes lives in Mt. Vernon with his wife of over 30 years, Patrice Wallace-Moore, their four children, Michelle, Shireyll, Lowes III, Isaiah, and their Godson Jamaya.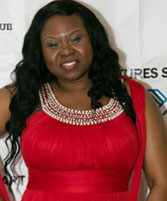 As a young girl growing up in St Thomas Virgin Islands, Halima Penny was always curious and adventurous, wondering what the world had in store for her.  Her first employment was at Pine Peace Market at the age of eleven.  After completing High School, her second job was a Customer Service Representative at the prestigious Ritz Carlton Hotel in St. Thomas.  Little did she know that the training she received at the Ritz Carlton and Pine Peace Market would serve her well in her career.  Knowing that the world had more to offer than she experienced in St. Thomas, Halima transferred to a Ritz Carlton in Pentagon City, Arlington VA.  After one year, Halima decided to move to New York to see what the big city had to offer while she continued her education.  Halima's decision to move to New York was triggered by a desire to earn a college degree, and she enrolled at Monroe College and worked a full time job at the Bank of New York, and raising her three young children as a single mother. She earned her Bachelors degree, and Master's Degree in Education from Capella University.
 
Halima's break came when she interviewed at the Boys & Girls Club of Mount Vernon as a volunteer.  She was accepted as a volunteer and very quickly became an asset to the Organization.  In September of 2013, she was hired as a part time Front Desk Operator.  She then became the Club's first Teen Coordinator. As Teen Coordinator she introduced the teens to Culture and Art while emphasizing the importance and value of education. In January 2015, Halima was hired as the Club's first Outcome Measurement Specialist.  She also coordinated the Club's Youth of the Year Program and the Boys & Girls Club National Youth Outcome Initiative.  She has since been promoted to Director of Outcome Measurement.  You can say that Halima Penny is the Club's Ombudsman!  Asked about her work with the youth, Halima responded, "Working with young people is rewarding yet challenging. I am blessed to have the opportunity to work closely with our youth. I love seeing them develop into mature, polished, disciplined, and respectable young adults. When I see a young person transition successfully from High School to College it gives me a sense of accomplishment and also makes me feel that the Boys & Girls Club is doing something great."  Halima's journey is evolving; the end of the story is yet to be written.  But for now, she is enjoying working with young people and making a difference in young lives.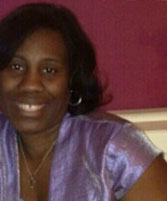 Sharon Young has been employed with the Mount Vernon City School District since 2010. While employed by the special education department she began her new quest in 2017 working in the kindergarten autism cohort.
Sharon began her journey with the Boys & Girls Club of Mount Vernon as the education assistant in 2014. She was promoted to the Director of Education in 2016. Her responsibilities include, but are not limited to running the STEM, Torch, and education program where managing her team to ensure everything operates in a smooth an orderly manner is imperatively important.
Sharon has always enjoyed being in the company of children. She has been working with children in the community for over ten years.
Earlier in her career, Sharon was employed with Home School Connections at Allen Memorial Church for over ten years at different capacities, including Head teacher, Assistant Camp Director, and Camp Director. Sharon shared her passion for crocheting to teach teach students about her craft.She also enjoyed being the dance choreographer and putting on shows for the parents.
Sharon loves to travel with family and friends, going to church, and spending time with her family.
Sharon considers herself to be a positive role model for children. "I hope to be able to save as many children as she can that cross my path." After 20 years servicing children and youth, she still finds pleasure reaching one child at a time.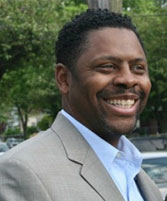 Harold Smith is currently employed by the City of Mount Vernon in the Department of Public Works.
Harold (aka Howie) is an alumnus of the Boys & Girls Club of Mt. Vernon.  He is a graduate of Mount Vernon High School, and a longtime resident of Mount Vernon.  He joined the staff in 2010 with the passion of impacting youth on a daily basis.  His key roles at the Club as Unit Director are to establish programs, activities, and service that prepare youth for success and create a healthy and safe environment, ensuring facilities, equipment and supplies are maintained.
Many of Howie's family & friends have grown up in the Boys & Girls Club of Mount Vernon.  He understands that the Club helped shape many of his values and was a place of HIS own refuge.  Howie is determined to teach the young people respect for themselves and others.  His sternness demands respect; yet it breeds love and hope for our youth. it is exactly what they need to help them become mature adults.  We are grateful to have him in our Club.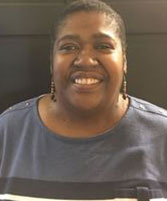 Karen Erica Cole recently joined the Boys and Girls Club of Mount Vernon as an Education Assistant.  She cherishes her role in providing academic and healthy lifestyle guidance to the club's members.  Karen has held several positions in the non profit arena over the last 25 years as both an administrator and consultant.  She specialized in human resources, training, staff and volunteer development.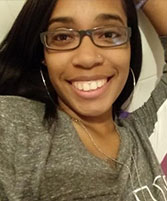 Ariel graduated from Dutchess Community College in May 2018, with an Associates Degree in Humanities & Science, and is currently enrolled in Iona College as a Speech Communications major. She has been very active in her community, including Girls Scouts. She  began working with the Mt. Vernon Youth Bureau at Mt.Vernon Daycare center, where she  worked with 1 & 2 year olds. Ariel has danced with Revelators, and loves to work with kids and currently works in administration for the Revelators. She is currently education assistant for the Boys & Girls Club of Mt. Vernon After School Program.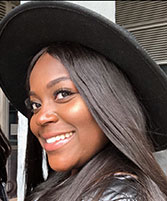 Adline Sarpong was born and raised in the Bronx, NY and later moved to the Fleetwood section of Mount Vernon with her family. Adline first enrolled in college at 16 and graduated from the University at Buffalo at 19 years of age where she majored in Biological Sciences. She's currently in her pursuit of becoming a Pediatric Physician – taking gap years to prepare for her medical school application process.
Engaging with children of all ages has always been a passion for Adline as seen through her numerous extracurricular activities and jobs. Her primary goal is to heal, teach, and impact children in ways that will follow them throughout their lives.
While attending the Academy of Mount St. Ursula high school, Adline was a member of Young at Arts in Bronxville, NY where she participated in musical theater and performing arts. Through Young at Arts, who has a partnership with the Boys and Girls Club of Mount Vernon, Adline found her way to us. Adline truly enjoys being a part of this community and hopes to build bridges with the kids.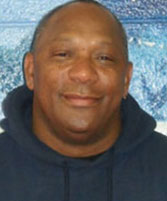 Joe Johnson runs the gym at the Boys & Girls Club of Mount Vernon.  He is creative and a strong role model for the youth and staff.  Joe enjoys creative ways to engage the youth to learn while having fun.  He believes it is important for adults to give back to youth to teach them about making positive life choices.
Joe's greatest joy is helping kids and teens stay physically fit in a safe environment, while keeping their minds off of the temptation of the streets.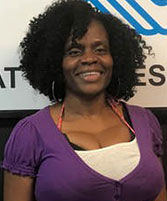 DonnaMarie McKenzie is a single mother of four beautiful children who she respects and adores.  She is a very strong independent woman who tries to steer her children in the right way; therefore, she does her best in trying by being the example for them.
 
She has volunteered at the Boys & Girls Club of Mount Vernon for approximately six months and was recently employed as the Front Desk Coordinator.  "I am very delightful to be a part of the Boys & Girls team and I hope to be a support in any way I can with the children in our community or those who come through our doors."  DonnaMarie has worked with children for many years as an Assistant Teacher and as a Head Junior Teacher in her church.  She has also worked as a Childcare Provider.  "I believe that we can accomplish our goals to empower children to be better citizens of tomorrow and letting them understand that their environment does not depict who they are.  I am honored to work with the Boys & Girls Club of Mount Vernon to assist with the fundamental goal of why this Club exist."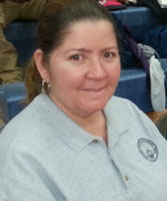 Marisol Torres
Weekend Assistant

Marisol Torres is a single mother of three children, and has lived in Mt. Vernon for over 20 years in Mount Vernon.  MS Torres joined the staff at the Boys & Girls Club in 2014.  In addition to working at the Club, she is employed by the Mount Vernon City School District at AB Davis Middle School.  She gets great pleasure in seeing young people excel.  She is impressed with how well beloved the children are at the Club.  "The children are more disciplined and show more respect."  Ms. Torres likes working at the Club because she feels welcome and feels a sense of family between the staff and the children. She was born and raised in Ponce, Puerto Rico.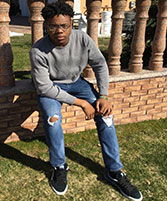 Kenrick was a Member of the Boys & Girls Club of Mt. Vernon for 7 years, and considers the staff and people at the Club as members of his extended family.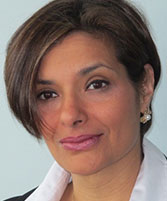 As Teen Coordinator, Sandy Narain is committed to developing programs that give voice to the dreams and aspirations of the teen members of the Boys & Girls Club of Mount Vernon.
Sandy Narain grew up in India. After graduating with a Bachelor of Commerce degree from Mumbai University, her curiosity and desire to understand different cultures led her to live and work in many different countries.  She has worked as an Auditor in London, UK, and as an Executive Compensation Consultant at Hewitt Associates, CT, and Towers Perrin, NY.   Most recently, Sandy worked as a journalist at Forbes, Inc.  In the not-for-profit sector, she was the Administrator of a public health project for street children in Honduras, and Project Assistant at the World Bank in Washington DC.
Sandy earned her MBA in Finance from the University of Rochester and MS in Journalism from Columbia University. Sandy is married and lives with her husband and two daughters in Purchase, NY.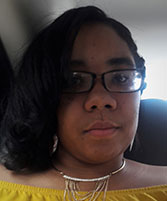 Joyia prepares healthy meals daily for all Club members. Her involvement with the Club goes back to when she was a child as a Member, as she participated in the After School Program, Cheerleading, and the Keystone Club.
Joyia is the proud mother of a two-year-old son, Karter. In her role as Chef, Joyia makes sure the children are well fed and living healthy lifestyles. Life comes full circle and Joyia is glad to be back where it all started for her.