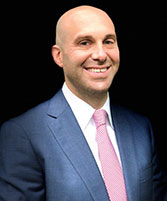 ---
Robert Potack serves as CEO of Unitex.  Robert is a fourth generation family member in the business.  He received his college degree from Northwestern University in 2001.  He began his career with Unitex as a Production Supervisor, then became General Manager of the Bronx, New York linen processing facility prior to his appointment as Vice President of Operations and now CEO.  He is the former Chairman of the Safety Committee of TRSA.  Robert was born and raised in Scarsdale, NY and currently resides in Westport, CT with his wife and two boys.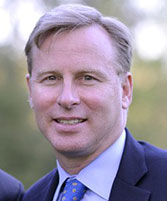 ---
Fred B. Powers, lll
Vice President
Fred Powers has served as Managing Director of Powers Private Equity LLC since June 2012. Powers Private Equity LLC is a Family Office that makes direct investments in public and private companies. From 1989-2012, he served in various capacities–including President and Executive Vice President–at Powers Fasteners, a privately held family business that is a global manufacturer and distributor of construction products for the professional market. For more than 50 years, Powers Fasteners was located in New Rochelle, NY. Powers Fasteners was sold in 2012 to Stanley Black & Decker. In 1987, Fred graduated from Georgetown University with a Bachelor of Science in Business Administration (BSBA) in Finance. He earned an MBA in Production and Operations Management from Iona College in 1994. Fred currently serves on the Board of Trustees of Suffield Academy, a private high school located in the historic town of Suffield, Connecticut. Fred has served on the Suffield Board for over 25 years and is currently the Board Chair. Previously Fred served on the Board of Trustees of Rollins College and Greenwich Academy. Fred Powers was born in New Rochelle, NY. Fred resides in Vero Beach Florida and Greenwich Connecticut. He and his wife Marigay Mckee have four adult children.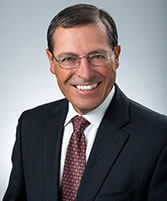 ---
Joseph Roberto is Chairman, President, and CEO of PCSB Bank, a $1.4 billion savings bank headquartered in Westchester County, NY. Born and raised in Mt. Vernon, Mr. Roberto's banking career spans more than 40 years in various financial management and executive positions for other financial institutions. Before joining PCSB Bank, Mr. Roberto began his career at Yonkers Savings and Loan Association and served as chief financial officer until 2002. As CEO of one of the lower Hudson Valley's leading community banks, Mr. Roberto is a strong advocate for supporting non-profits and community fundraising events. Through his leadership, PCSB Bank and its employees are committed to understanding the needs of the local communities they serve. Earlier In his career he held the positions of Chairman, Westchester County Association, Inc.; Chief Financial Officer & Executive Vice President of Empire State Bank (Newburgh, New York); Chief Financial Officer for Yonkers Savings & Loan Association; and Chief Financial Officer of Yonkers Financial Corp.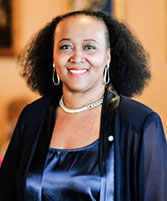 ---
Rhonda L. Fountain
Secretary
Rhonda L Fountain is a longtime resident of Mount Vernon.  She was born and raised in the community, attended public schools in Mount Vernon, and graduated from Hunter College.  She has always been involved with the Boys & Girls Club of Mount Vernon because of her father, the late William "Sonny" Fountain Sr's involvement as a volunteer and long-standing Board member.  She remembers keeping score at the South Side Club Unit and Fourth Street Playground where her dad was the referee.  His example of giving back to the community is why she too volunteers and is a Board member. Ms Fountain in her youth worked as a Summer Camp Program member.  "It is important to me personally as well as to my dad's legacy to be there for the youth of the community and show them that they too have positive options and can be successful in whatever they put their mind to."  Rhonda Fountain is a small business owner of RLF Marketing.  For the last 15 years, she has used this business to empower families and businesses in and around the community.  "I want the young girls at the Club to see that they can be a business owner too."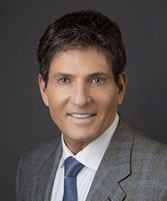 ---
Joseph Simone
Strategic Planning Chair
Joseph Simone is President of Simone Development Companies.  For more-than 25 years, Joseph Simone has worked at causing the Simone Development Companies to become one of the New York area's leading real estate businesses.  Simone now owns more-than 100 built or purchased commercial, medical and retail complexes throughout New York City and nearby counties, and is today one of NY's "branded" real estate names.  Simone has also built and sold dozens of homes in Westchester and Long Island communities; has purchased, artfully restored and sold several Manhattan East Side townhouses; and has built and sold Manhattan-view condo towers in trendy Long Island City.  Plus, the company is today recognized as a leading developer of modern-era ambulatory medical facilities for several top-ranked hospitals, and as one of the most enlightened real estate developers in NYC as a result of the great success of the Hutchinson Metro Center.  This Simone assemblage of what was 42 acres of largely unproductive Bronx properties is now an eye-popping campus with several state-of-the-art medical, higher education and commercial buildings as well as a Marriott Hotel.  Moreover, the Hutchinson Metro Center is the work address for several-thousand employees and is frequently cited by elected officials and others as pivotal in the revivification of the Bronx, the community in which Joseph Simone was born and spent many childhood years.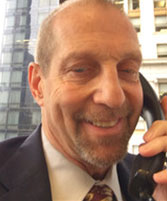 ---
Edward L. Shaw
Human Resources Chair
Ed co-founded Setford-Shaw Associates, a recruiting/placement firm for technology specialists. Ed has held various leadership roles in the sales and recruiting division at the company's New York headquarters, and has served as the organization's Executive Search Group Practice Leader.  Ed is a graduate of Brooklyn College, and currently lives in Cortlandt Manor, NY.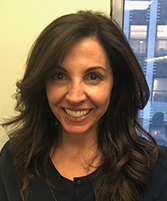 ---
Lucy leads activities of the Union County Savings Bank (UCSB) charitable foundation as well as community/business development, marketing and community reinvestment act. She is an experienced charitable foundation and philanthropic director with expertise in community revitalization, marketing and corporate social responsibility. Most recently Lucy was the Director of Sterling National Bank's Charitable Foundation. Prior to Sterling, she was a Major Gifts Officer for Covenant House International and the Director of Grants for The Edward and Dorothy Perkin's Foundation. Lucy also worked in Marketing at Time Warner and Lillian Vernon. Lucy earned her bachelor's degree in Marketing, with a minor in Computer Science, from Iona College. She is passionate about giving back to her communities and is currently on the board of directors for the Pediatric Cancer Foundation in White Plains and The Boys and Girls Club in Mount Vernon, and on the advisory board for Big Brothers Big Sisters in New York City.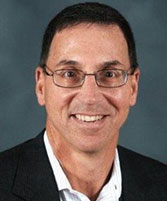 ---
Joe is the Chief Executive Officer of Paraco, a privately held retail energy company serving the Northeast region. Paraco's story began in 1968 with his father, Pat Armentano working from a garage in Mount Vernon. Today, Paraco has 120,000 customers primarily servicing residential and commercial users of propane. Joe has served as CEO since 1988 and has witnessed four decades of continuing growth of their family business. Through Joe's leadership, Paraco is committed to giving back to the communities it serves and donates to many philanthropic organizations. Joe maintains active involvement in civic and professional organizations. Joe has received the Spirit Award from the Mount Vernon Chamber of Commerce. Joe grew up in Mount Vernon and Yonkers, New York and is the oldest of four boys. He attended Roosevelt High School where he was a member of the National Honor Society.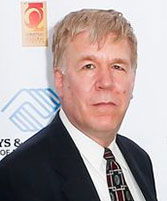 ---
Dan Aronson is a lifelong resident of Mount Vernon, NY. He graduated from Mount Vernon High School in 1971, and later graduated from Iona College in 1983. He has worked as an accountant since then. He is currently in his twentieth year of employment as the comptroller of CDC management Corporation in Port Chester NY, a property management company.Dan has served on the Boys & Girls Club of Mount Vernon board since 2007, and has been the board treasurer since 2009. "It has been a great pleasure to contribute to an environment that is pleasurable and safe, while focusing on the building of strong personal and educational values in young men and women."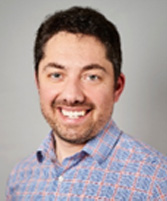 ---
Jordan Brooks is Executive Vice President of Castoleum Corp., a manufacturing company whose offices and factory are located in Mt. Vernon. Jordan is a fourth generation family member at Castoleum, which has operated out of Mt. Vernon since 1989. Prior to joining Castoleum, Jordan was a partner at a White Plains law firm. Before joining the Board of the BGCMV, Jordan served for several years on the Board of the Boys & Girls Club of Northern Westchester. He is also an active member of the Board of the Bedford Bears youth hockey organization. He was raised and still resides in Westchester County. He and Castoleum are ecstatic to give back to the Mt. Vernon community.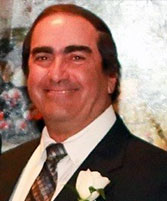 ---
Mario is the President and Co-Founder of  Bruni & Campisi Plumbing, and Bruni & Campisi Energy & Conservation Services, LLC. Mario was born and raised in White Plains, New York, where he and his brothers (Frank & James) were exposed to the Rangers Boys & Girls Club at a young age.  After attending college in Ithaca, New York followed by New York City, he returned, married Carolyn Hoehn (from Evansville, Indiana; American Airlines-ret.) and co-founded Bruni & Campisi Plumbing – Heating – Air Conditioning, Inc., a licensed Plumbing, Heating and Air Conditioning and Standby Power Generator company serving customers in Westchester and lower Fairfield County, Connecticut.   Mario has been a member of the Board of Directors of the Boys & Girls Club of Mount Vernon since 2006, and serves as the Chairman of the Facilities Committee.  Mr. Bruni serves on several boards, including the Westchester County Plumbing License Board, Independent Master Plumbers of Westchester (Former President), Windy Hill Skating Club, Greenwich, CT (Former President), and Air Conditioning Contractors of America. Mario attended White Plains High School, Ithaca College, Columbia University, and The New School for Social Research. Mario and his wife Carolyn have two sons, Mauro & Keith.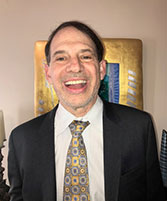 ---
Jayson A Brustman Esq is a General Practice Attorney who practices law from his office in White Plains, NY. Jayson specializes in personal injury, criminal law, matrimonial real estate, and trusts and estates. His firm was admitted to practice law in 1982, and in NJ, CA and FL. Jayson graduated with his JD law degree from Temple University in 1981 and earned a B.A. degree in Political Science from New York University in 1978. In addition to his work as a Board Member on the Boys & Girls Club of Mt. Vernon, Jayson has been very active in community affairs, as a coach, volunteer.  Jayson resides in New Rochelle, NY with his wife Joan, and they have raised two daughters.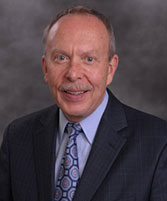 ---
Tom DeCaro is a co-founder of Benchmark Title Agency, LLC of White Plains, New York, a leader in residential and commercial title insurance. Tom has extensive experience as an underwriter and agent, and he has been active in the Westchester community for many years. Tom has provided support for many area nonprofit organizations, including Westhab and the Westchester County Bar Association. Tom lives in Connecticut.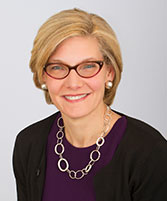 ---
Lisa Diaz is the founder and managing partner of Turf Advisory, a business development consulting firm that specializes in smart infrastructure solutions, transportation, water and the built space. She provides strategic and tactical advice on designing, financing and managing next-generation global infrastructure and entrepreneurs. Lisa overseas business development for Turf and spearheads relationships with multinational clients in the financial services, technology, infrastructure, and real estate services industries to market their services and solutions to improve the urban landscape. Lisa was formerly a Managing Director at Goldman Sachs where she managed key firmwide relationships among global hedge funds, sovereign wealth funds and large mutual fund complexes.  She is current Senior Advisor to the Global Futures Group, she often shares her insight on technology-powered solutions while serving as a member of the Smart Cities NY Advisory Board and The Women in Housing and Finance. Lisa is also a board member of The Barrow Group, an Off-Broadway theatre company and school. Lisa graduated Phi Beta Kappa from Middlebury College, currently lives in Tuckahoe with her husband Dr. Alex Diaz.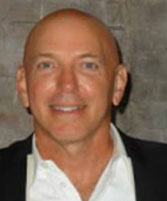 ---
Richard is the founder and CEO of International apparel design and marketing company RDG Global. As a father, businessman, and philanthropist, he believes that it's just as important to focus on the immediate needs of your community as it is to focus on long-term goals; RDG's mission statement is, after all, "Improve what is, and create what's next." In the business world Gossett is a strategic creative leader known for launching and growing global enterprises both in the fashion industry and beyond. In his personal life, he is driven by family and passion. He spends his time teaching spin, investing in various ventures, and dedicating time to the Boys and Girls Club of Mount Vernon.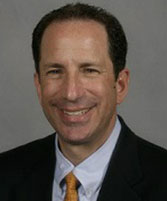 ---
Robert joined York International Agency in 1997.  Prior to York, he was employed with Alexander and Alexander (AON) for 15 years.  He was head of the CT, NJ, and Long Island Offices, and was a Managing Director.  He started his career with Commercial Union in 1980.Currently, Robert is involved in a number of business and philanthropic endeavors, including:President of the Independent Insurance Agents of Westchester County (IIAWC), Chair of the Council for Best Practices for the Independent Insurance Agents & Brokers of America (IIABA), Board Member of the Boys & Girls Club of Mount Vernon, Board Member of the Hudson Valley Bank's Business Development Board, and Member of the Business Council of Westchester. Robert grew up in Mount Vernon NY and currently resides in Scarsdale.  Robert graduated from American University in 1980 with a degree in Finance.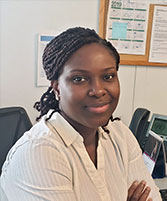 ---
Cynthia Davida Lamptey
Parent Representative
Cynthia is a translator by profession and currently works at the United Nations Secretariat. She likes working with children and is a Youth Coordinator at her church. One of her goals is to have all young people she comes into contact with develop an interest in learning foreign languages as she believes that would give young people an edge over their peers on the international job market, given that the world is now a "global village". Cynthia is married to her wonderful husband of 16 years and has 3 lovely sons, who are members of the Boys and Girls Club of Mount Vernon.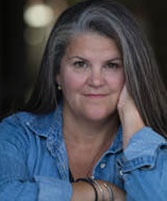 ---
Laura R. Lavan is a fine artist with a passion for education, community engagement and cultural enrichment.  She is an award-winning sculptor and painter.  Her works have been featured in numerous shows and acquired by public and private collections in New York, Connecticut, Massachusetts and California. Ms. Lavan has explored various art forms, but steel sculpture has been a primary focus. "Exploring thoughtful creation in metalwork is the area where I most often work. The medium calls me.  I love incorporating reclaimed items, reinventing and complementing them with new materials." In addition, Ms. Lavan has decades of experience with community organizations, many of which have focused on young people.  She received her BBA in Business Marketing from Pace University and worked at a Wall Street firm before finding her calling in the non-profit sector while working at the Staten Island Children's Museum. After moving to Westchester County, Ms. Lavan worked to create the Westchester Children's Museum, located in Rye, NY.  She served as it's first President, helping to oversee extensive development and fundraising efforts.  She has served on committees and boards for various organizations: University of Virginia, Friends of the Larchmont Parks, Junior League of Westchester on the Sound, Mamaroneck PTA, Mamaroneck Schools Foundation, Regis High School and the Larchmont Library Transformation Campaign. Ms. Lavan recognizes the importance of organizations that provide young people with educational support; safe, caring environments; and fun, enriching experiences.  She is honored to serve our member families at BGCMV. Ms. Lavan resides in Larchmont with her husband and family.  She is the proud parent of 3 adult sons.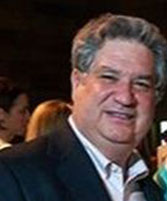 ---
David Lederman, now retired, formerly worked on the floor of the NYSE. Prior to that, he was a Bond and Foreign Exchange Trader at Barclays Bank. He presently runs his Family Office, overseeing all aspects of investing from private start-ups to traditional equities. David was born in the Bronx and grew up in Mount Vernon. He attended Columbus, Nichols JHS, and MVHS. He can often be found at a Mount Vernon High School basketball game. His family owned Vernon Casuals, a Fleetwood fixture. He currently resides in Manhattan with his wife Laurie and his two adult children nearby. David is involved with the Boys and Girls Club of Mount Vernon because it successfully improves the lives of children.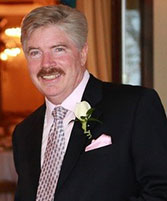 ---
Jack is an Insurance Broker: Risk Management Consultant and works in White Plains, NY.  He volunteers at the Boys & Girls Club of Mount Vernon, and has served on the Board of Directors for 11 years.  Jack joined the Hertz Corporation as an analyst in their Corporate Self-Insurance Department in 1978 and later assumed a home office position managing nationwide litigation claims.  In 1987, he joined Arthur J. Gallagher & Company as an Account Manager of Major Clients.  He advanced to New Business Production as an Account Executive, and later promoted to Area Assistant Vice President.   Jack served as an elected Trustee and Deputy Treasurer on the Ardsley Board of Education.  He received the Community Jenkins Award for his services. He was a candidate for Westchester County Legislator.  Jack has been a guest speaker and lecturer at the Risk and Insurance Management Society (RIMS) Annual Convention; Non-Profit Institute; the National Alliance of Sports; New York State Hospitality and Tourism Association; and Yale University Club.  Jack is a Board Member and President of the Westchester Chapter CPCU Insurance Society.  He also serves on the Board of the NYS Hospitality and Tourism Association.  He is an adjunct professor at Westchester Community College and a certified NYS licensed instructor.  He holds seminars and webinars throughout New York State.  Jack holds the Claim Professional Designation of CCLS and CPLA from the American Education Institute.  He is a past Board Member and Director of Safety and Insurance for the American Youth Soccer Organization (AYSO); past Commissioner of the Ardsley Little League; and past Youth Organization Director of his local parish.  He was the 1998 Westchester County honoree by the Archdiocese of New York for his work with the Catholic Youth Organization.  He has served on the boards of the Great Hunger Foundation and Camp Spears Eljabar YMCA.  Jack is a chairperson for special events for the Sisters of Mercy.  He is a current Board Member and past President and Treasurer of the Boys & Girls Club of Mount Vernon and was their 2005 honoree. Jack has a BA in Political Science and an MBA in Finance from Iona College in New Rochelle NY.  He holds the designation of CPCU (Chartered Property and Casualty Underwriter).  He is a licensed broker, Fire, Casualty & Auto adjuster, and educator.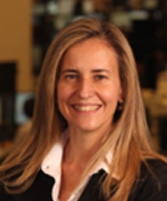 ---
Luciana Miranda is a Managing Director at Bank of America. As the Global Head of Strategic Initiatives for Futures & Options and OTC Clearing, she is responsible for driving the growth of the platform and increasing the awareness of current and prospective clients on the full depth and breadth of the bank's offering.
Luciana joined the firm in 2013, after spending six years at Deutsche Bank where she held several positions, most recently as Head of Americas Clearing & Execution Services. Prior to joining Deutsche Bank, Luciana worked at Goldman Sachs for 14 years in a variety of roles, including Managing Director in Emerging Markets Sales. During her tenure at Goldman Sachs, she was also responsible for managing Goldman Sachs' Brazil strategy from 2001-2003 and was the co-head of the firm's Women's Network.
Luciana holds a Bachelor of Science in Business Administration from Fundação Getulio Vargas in Brazil and a Master of Business Administration with a concentration in finance from London Business School, UK. She has held board position at Educando / World Education Fund, which focuses on empowering education in Latin America, and volunteers for Safe Passage, an organization that provides legal assistance to immigrant children.  She recently served as a member of the board of trustees of Berkshire School and volunteers at the Middlebury College Parents' Committee.
In her free time, she enjoys travelling, yoga and spending time with her family in Connecticut and Brazil.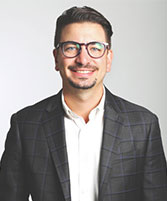 ---
Kyle Munoz is a Partner at Munoz & Munoz Insurance. Munoz and Munoz has been a family owned and operated insurance brokerage for 2 generations.  He is a lifelong resident of Mount Vernon where he attended Mount Vernon High School & graduated from Pace University with a degree in finance. Kyle is an avid golfer belonging to Leewood Golf Club & Hudson National Golf Club. In addition, he is an avid supporter of the Cardinal Hayes High School football program.  Every year Kyle sponsors and mentors a new student.  Kyle resides in Mount Vernon with his wife Nicole, who is expecting in spring 2021.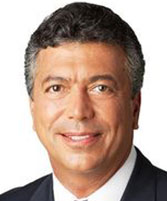 ---
Anthony is President, Michael Anthony Holdings, a real estate company that has been the driving force behind the creation of the Mount Vernon West Redevelopment Zone. Anthony is also cofounder and Chief of Operations of Michael Anthony Jewelers, one of the worlds' premier manufacturer of gold jewelry. After 40 years in the industry, Anthony has become an industry icon and celebrity, and has appeared on the Home Shopping Network. Anthony and his wife Carmen have three children and nine grandchildren. Anthony and Carmen have been involved in many philanthropic activities, and Anthony currently serves on the boards of the Boys & Girls Club of Mt. Vernon, the New Rochelle Police Foundation, the New Rochelle Council of the Arts, and Hudson Park Greenhouse Committee.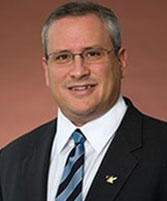 ---
John A. Rapaport is the Chief Contracting Officer (CCO) and General Counsel (GC) for Component Assembly Systems, Inc./Component West, a national wall and ceiling specialty subcontractor with offices in New York, Boston, New Jersey, Washington D.C., Philadelphia, Las Vegas, Los Angeles and San Francisco. Rapaport is a graduate of Eastchester High School (1982) and later earned his undergraduate degree from The University of Michigan (Honors Program, 1986) before working on his law degree and graduating from the University of Pennsylvania in 1989. He is a Member of the Bars of New York, Massachusetts and Washington, D.C. For 23 years, John Rapaport has also been a varsity head and assistant coach at five NYS Section 1 area high schools. During that time, he was the Head Coach of the Hudson Valley Empire State Games Boys Scholastic team, medaling in Syracuse at the 25th Anniversary Games in 2002. In 2014-'15, he was the Men's Basketball Assistant Coach at Purchase College-State University of New York.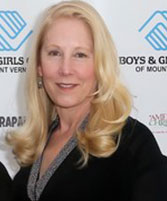 ---
Bonnie Rudin has been on the Board since 2014.  She devotes her time to running a diversified family real estate portfolio, engaging in various philanthropic activities, and of course, her family.  She is a speech pathologist by education and training where she spent the first part of her career at Overlook Hospital in Summit, N.J., as well as a private practice in NYC. Bonnie has an extraordinary commitment to the not-for-profit world, having been active with UJA of Westchester, AIPAC, the National Council of the Israel Museum, Breast Cancer Research Foundation, Sloan Kettering, as well as  working with her husband for numerous organizations in NYC. In addition to her philanthropic activities, she has a passion for basketball having followed her son Benjamin's career through High School, College, and a year of Professional Basketball overseas. She has a BA from Emerson College, and a MS from Columbia University.  She has been married for 35 years to Mitchell, who was the 2014 co-honoree at the BGCMV Annual Benefit.  She has two children, Benjamin, and Scott, married to Jessie, and a two year old grandson, Fisher.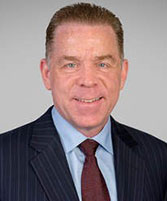 ---
Fred Schwam was the owner and CEO of American Christmas, the nation's leading commercial Christmas decorating company, from 1988 until October of 2017 when he sold the company to an Austrian based firm. He retired in January of 2019 after 30 years of leading American Christmas. American Christmas is the leading commercial holiday decorating firm in America. The company designs, manufactures, installs, removes, stores and refurbishes holiday displays for office lobbies, tenant offices, hotels, restaurants, banks, theaters, shopping centers, retail stores, hospitals and television sets. American Christmas maintains its headquarters in an 110,000 square foot building in Mount Vernon. The company employs 70 people full time and another 135 people seasonally. The company is proud to give back to the community by offering its services, as a courtesy, to many local, not-for-profit organizations. Fred, along with American Christmas, has been featured extensively in the press for his industry expertise and for the prestigious client list serviced by the company. Fred serves on the Board of Directors for the Boys & Girls Club of Mount Vernon, the Board of Directors for the UJA Federation of New York-Westchester Business & Professional Division and the Advisory Board of Directors for the Northeast STEM Starter Academy (NSSA).  He previously served on the Armonk Baseball League Board of Directors for 10 years (2003-2012)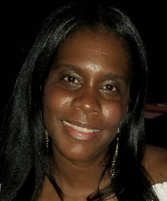 ---
Rhonda Sealey, LMSW is currently employed with NYC Children's Services as a Borough Manager. She received both her Bachelor's Degree and Master's Degree in Social Work from Hunter College. She is also a licensed Notary Public in NYS, a Consultant and Therapist maintaining a small private practice in Mount Vernon, NY.  Most of her career has been spent working with children and families – including directing Senior Citizen Centers and Settlement Houses as well as Scouting Programs and overseeing a Supportive Housing Program for persons living with HIV/AIDS. She has been a resident of Mount Vernon for over 17 years where she is raising two wonderful boys;  one of whom is a college student and the youngest one who joined the Mount Vernon Boys & Girls Club in the middle of the pandemic.  During the pandemic, the Club was a tremendous lifesaver for her family; and gave her the opportunity to learn more about the Club and the desire to become directly involved in order to make an greater impact in her community. As a strong advocate for equity, inclusion and social justice – she believes that all children are deserving of the absolute best of everything and can succeed if they are given the right tools.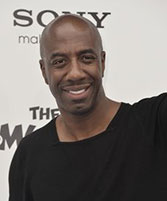 ---
J.B. Smoove is an actor, writer, and stand-up comedian who began his TV career on Russell Simmons's Def Comedy Jamin the early 1990s.  He is best known for his recurring role as Leon on the HBO series Curb Your Enthusiasm.  He currently portrays a fictionalized version of himself on the BET comedy-improv reality television parody Real Husbands of Hollywood. J.B. was born in Plymouth, North Carolina, and grew up in Mount Vernon, New York. He attended Norfolk State University in Virginia.  He shortened his name, Jerry Brooks, to "J.B." and added "Smoove" as his last name when he began performing stand-up comedy. J.B. Smoove has had recurring roles on Everybody Hates Chris and Saturday Night Live.  On SNL, he worked as a writer (and had bit roles in sketches, including playing Jimmy "JJ" Walker in a parody of the 1970s sitcom Good Times) and was a recipient of the 2007 Writers Guild of America award for Best Comedy/Variety Series (Including Talk). J.B.'s film credits include With or Without You, Pootie Tang, Mr. Deeds, Date Night, Hall Pass, The Sitter, We Bought a Zoo, The Dictator, A Haunted House, and Clear History. He had a major role for seasons two and three on the Fox network sitcom 'Til Death with Brad Garrett and Joely Fisher.  He is currently the host of NBC's Last Comic Standing. J.B. has been married to singer Shahidah Omar since 2007.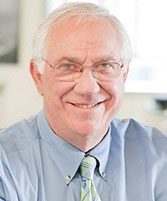 ---
Joe has handled a number of important roles in his life, husband, father of four, grandfather of 13, civil servant, coach, and volunteer.  Now, his most important roles are as a patient and advocate in the battle against blood cancer. Joe, an insurance advisor with Meridian Risk Management, was selected 2013 Leukemia, Lymphoma Society Man of the Year after being recently diagnosed with myelodysplastic syndromes (MDS).  He is using this opportunity to raise awareness and help others who are suffering from blood cancers.  However, helping others is nothing new for Joe. A 40-year resident of Pelham Manor, Joe has spent much of his life serving his community, including 14 years as the Pelham Town Supervisor.  He also serves as President of the Pelham Board of Education & Commissioner of the Pelham Recreation Department. In addition, his community involvement includes time as Director of the Mount Vernon Kiwanis Club, President of the Boys & Girls Club of Mount Vernon, and President & Chairman for the Pelham Little League. Joe has been honored for his years of service.  He is a T2X Mount Vernon Kiwanis Club Man of the Year, a Pelham Civic Association Man of the Year, and a member of the Boys & Girls Club Hall of Fame.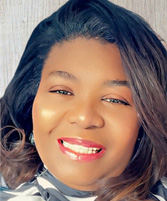 ---
Jennifer Hipollyte-Thomas
With years of experience in leadership positions in top-tier schools, Jennifer is a consultant, with a focus on independent educational institutions. Jennifer works in many capacities among trustees, faculty, parents, students, alumni, admissions and development offices, including strategic planning and leadership selection. She has also led fundraising efforts and assisted with successful capital campaigns. Jennifer purposefully left the corporate information technology industry over 20 years ago to become the primary caretaker of her children. As a child of philanthropic parents, she's been able to instill the importance of service to communities and contributors to society into her children and the communities of children around her.
Residents of Mt. Vernon, Jennifer and her husband of 23 years, James E. Thomas, Esq., are parents to four kind, empathetic children, two of whom are in college, one in high school, and one in primary school. In her spare time, Jennifer spends her time researching and investing in start-ups. Her passion is helping people grow, learn, and develop into purposeful contributors to the world. Jennifer sits on several boards that promote the welfare and success of children. Her core belief that every child is a gift to the world helps in her vision of guaranteeing disadvantaged children receive equal opportunities.
Jennifer has been successful at raising significant capital for various sectors, including political and educational affairs in Haiti, education, theater programs, and nonprofits. Jennifer is consistently called upon for her managerial skills and giving spirit.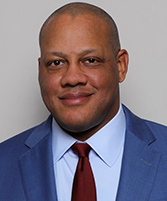 ---
Todd assists endowments & foundations as well as businesses and multigenerational families invest with purpose at Bernstein. Todd headed up origination with Sustainability Partners. Sustainability Partners is an impact investor focusing on social infrastructure. Prior firms included J.P. Morgan, Hambrecht & Quist, Cramer Rosenthal McGlynn and Tudor Pickering and Holt where he held various roles in sales, trading and business development. His volunteer activities include coaching youth football for the Riverside(Greenwich) Gators, on point squash(Charleston, SC). Todd holds advisor and board positions with; CEO Action for Racial equity and The Evans Scholars Foundation. Todd resides in Connecticut with his wife, Cortney, and is the father of one daughter. He is a graduate of Boston College where he captained the football team under head coach Tom Coughlin. Todd Wood has over 25 years of Wall St experience.